FEMELIFE is widely recognized as the architect of modern IVF Treatment and fertility care in India and Best Fertility Centre in Chennai. Dr. Nabaneeta and her team have acquired special expertise in treating problems of IVF, laparoscopy, reproductive endocrinology, menopause, and infertility. FEMELIFE FERTILITY is started with an aim to deliver best fertility care to people at an affordable cost .
FEMELIFE started its first branch in Chennai, India in 2010. Since then it has grown in geometric fashion to 12 branches all over INDIA and abroad. Femelife Fertility provides the best fertility care in terms of lower pricing and high success with patient friendly way of approach. FEMELIFE is the vision of Dr.S.K.Sahu the visionary founder-Director & Chairman of FEMELIFE Group and Dr. Nabaneeta Padhy Founder Director & Medical Director of FEMELIFE Group.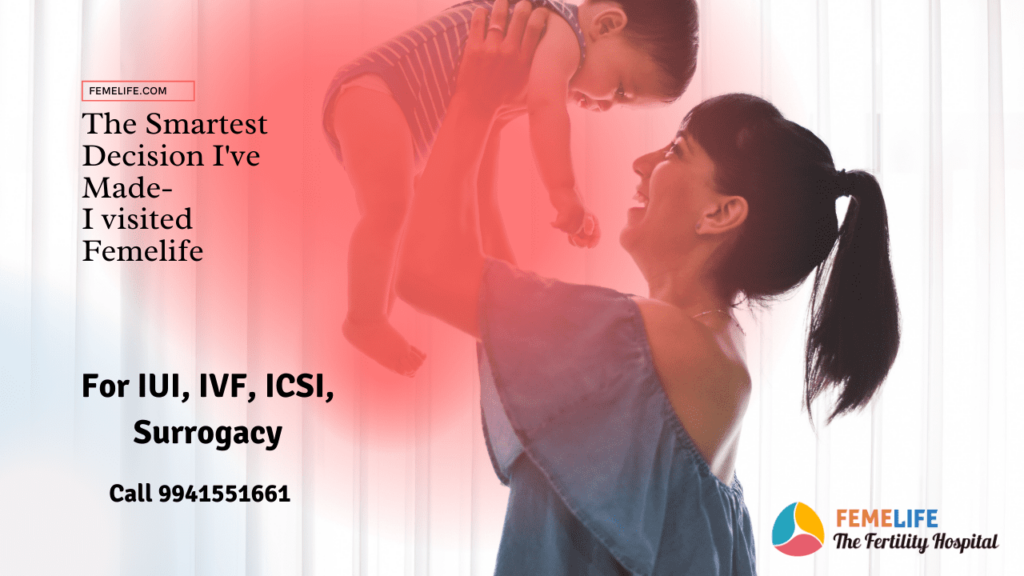 Femelife fertility, IVF Centre in Chennai was started in 2010 and has spread its branches in Kolkata, Bhubaneswar, Tirupati, Pondicherry, Ambattur, Berhampur, Cuttack and Bangladesh in a short period of time. The main reason for its enormous growth is its popularity among fertility patients and doctors. This wide network also helps patients to avail high class fertility care at door step.
Initial visit at Femelife
Usually at initial visit patients spend 30 to 45 minutes at our IVF Center. The receptionist and the staff are cordial and behave in a friendly manner. The patients are never made to wait for long time rather the appointment time is strictly followed. For patient's convenience OPD hours are split into morning and evening sessions. This makes working couple not to lose duty hours.
Counselling at Best Fertility Centre in Chennai, Femelife
Our patient counselors are highly skilled and trained personnel having in depth knowledge about the fertility issues and experienced enough to handle the stressed couple. At the initial counselling both partners are investigated for the cause of infertility. The options of fertility treatment are discussed openly with the couple following ethical guidelines. Couple are encouraged to participate in the discussion, Basic knowledge about human reproduction is explained with visual aids at Femelife, best IVF centre in Chennai.
Now FEMELIFE Fertility is one of the finest healthcare provider in the field of reproductive medicine, Infertility and IVF Treatment .Femelife has wide network across India and abroad with excellent support of IVF team. Team of Doctors, Embryologists and IVF Specialists practice the Science of advanced Embryology & Clinical IVF. Femelife Fertility is The Best IVF Center in the country. We have vast experience in the field of infertility and We provide the finest Care in INFERTILITY treatment.
Femelife Fertility Centre is one of the best Fertility hospitals located at Chennai with its branches
at Kolkata, Bhubaneswar, Tirupati, Pondicherry, Bangladesh. Best Fertility Specialists, IVF
doctors and Embryologists work together as a Team. Femelife is equipped with Best Fertility
Treatment Infrastructure. Hence Femelife is the best IVF Centre in India. Services provided at
Femelife Fertility are IUI, IVF, ICSI, PGD, Surrogacy and Donor egg programme. Pregnancy care,
and laparoscopic surgeries are also done here by best fertility specialists. We are rated as the
Best IVF clinics having Fertility specialists with world class experience among all IVF hospitals in
Tamil Nadu, India.