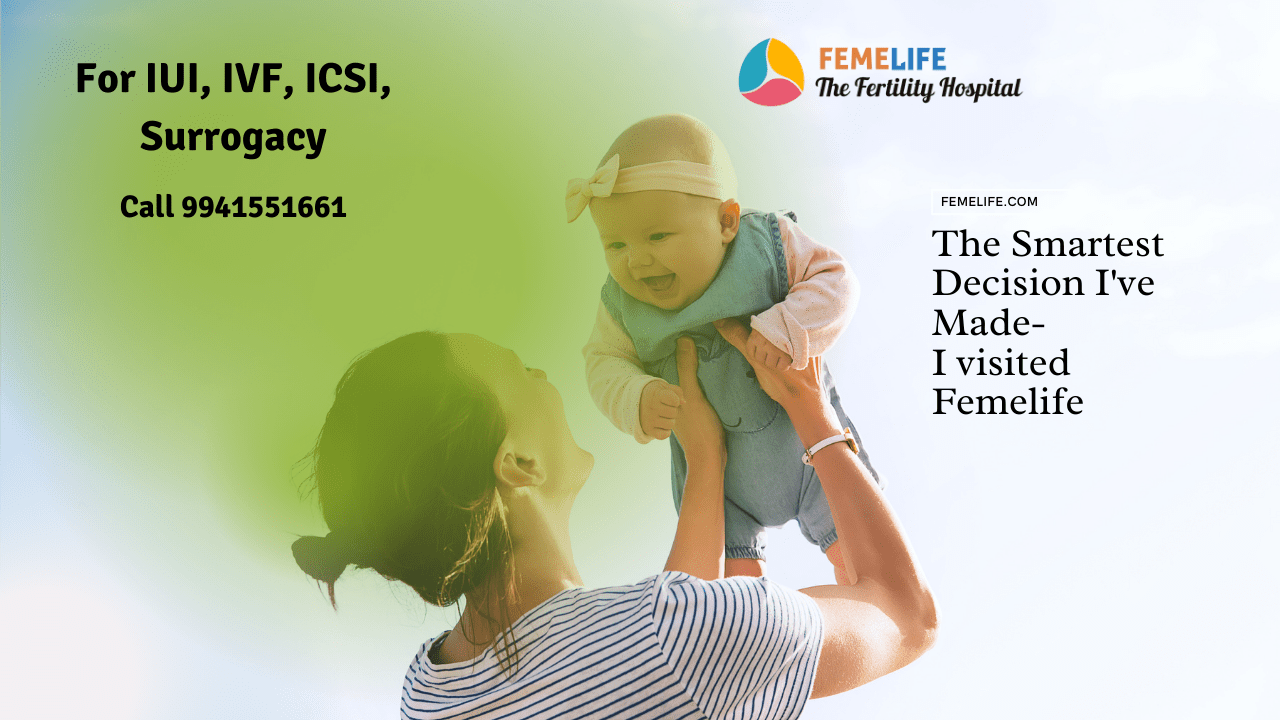 Femelife Fertility: Chennai – Location
The Best IVF Centre in Chennai – Femelife Fertility
Femelife Fertility is India's leading chain of fertility centers in India for ethical fertility treatment. IVF and ICSI treatment are done here with advanced technology and highly qualified fertility specialist and IVF team. The world's most advanced technology along with options like IUI, PGD, IMSI, laser hatching ensures that all our services are highly successful. In addition, the scientific explanation of fertility and clarity in financial aspects makes Femelife Fertility the most dependable and best IVF Centre in Chennai. We also provide donor egg IVF, surrogacy, and embryo freezing program at an affordable cost.
Femelife Fertility Center is the best fertility hospital that offers IVF, Egg Donor, and Gestational surrogacy programs to couples around the world suffering from infertility. As the only ethical medical institution open and the best IVF Centre in Chennai running in India. We're happy in order to offer our solutions to couples with the help of our skilled professional doctors. When you select Femelife Fertility, you are deciding on a team of qualified experts that offer extra than just IVF services. We provide compassionate help, and the promise of a complete family to call your own.
The cost of IVF treatment in India is expensive but at Femelife Chennai, infertility treatment is cheaper with high IVF success. Hence Femelife Fertility is the best IVF center in Chennai. A wide network of IVF clinics of Femelife makes IVF treatment easily accessible for patients from all regions of the world. Femelife Fertility, Chennai has designed several discounted packages to meet the varying needs of patients. Many centers charge for each service individually, and these pays can significantly increase the total IVF cycle costs paid by the patient. Femelife Fertility prefers discounted fees, which are designed as a single price that is paid prior to the starting of the IVF cycle At Chennai, India.